New Caitlin Crisp - Cruise
Location
5 Havelock Road, Havelock North, Hawke's Bay, New Zealand
Opening Hours / Monday - Friday 10am-4pm / Saturday 10am-3pm / Sunday - Closed
Ph: 027 287 3297
Why I love shopping at nic&cole...
I absolutely love that I can shop all of my favourite New Zealand designer brands, in one location. It's like shopping at the Britomart Pavilions in Auckland, except that it's right here in Hawke's Bay. Nicole is always so friendly and helpful, it's always a pleasure to visit her gorgeous store.
Elizabeth
Napier
nic&cole is my favourite place to shop in the Havelock North Village. It's a must visit for me, every time I come to the Hawke's Bay. The shop is always beautifully presented and is well stocked with a good selection from each designer collection. I always feel so welcomed and looked after. Thanks Nicole.
Sally
Wellington
I'm always greeted with a big bright smile, when I walk in the door to nic&cole. I love that the space is so open and easy to shop. Nicole is always happy for me to take my time browsing and offers me great styling advice on how to incorporate new items into my existing wardrobe.
Vicky
Havelock North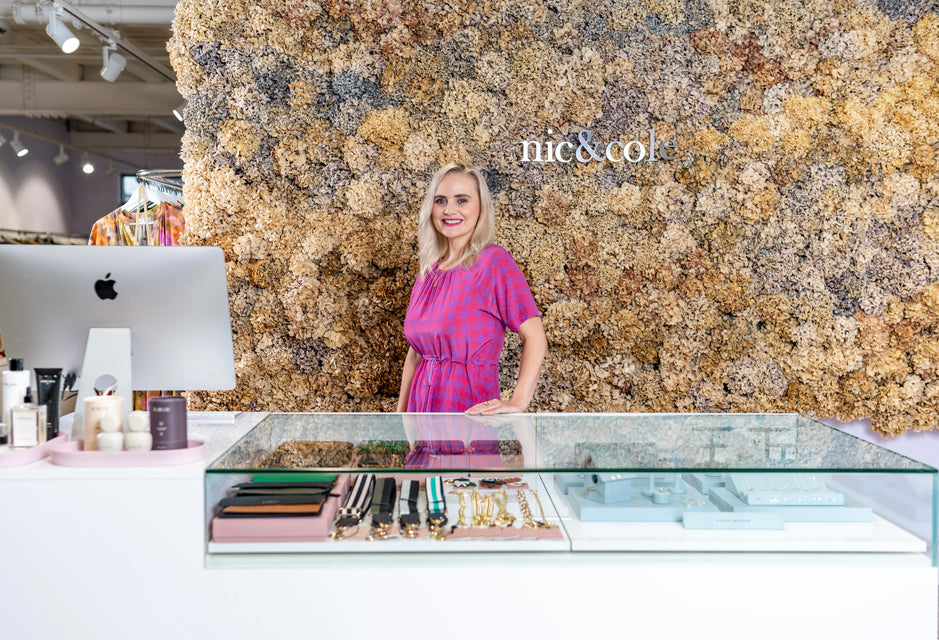 get 10% off your first order
sign up to our newsletter
join now